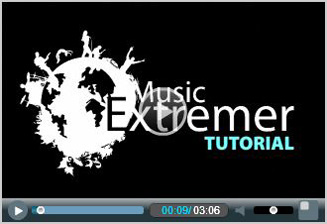 Get ready for a revolution in the music industry.
We are an independent website dealing in the distribution of music on the Internet. Our forward thinking solutions pretty much guarantee that your music reaches all four corners of the globe. We work closely with such multinational retailers such as iTunues, Napster, and Rapsody.
In the first months after the launch of Music Extremer, you will be able to release your music
via ME, in all shops for no more than $9,99, with no strings (i.e. monthly payments) attached. And it can all be done with a little more than a few clicks of your mouse.
To find out more about Music Extremer,
check ou
t the tutorial on our website, or on
Youtube
.
Get a free acount
, fill the form and after clicking on 'Create Account', you will receive an e-mail with instructions on how to activate your account.